[vc_row][vc_column][vc_column_text]Canadian Immigration Minister Ahmed Hussen talked about the importance immigrants have in the Canadian economy and the successful Canadian immigration programs in a news interview given in April 2017. Not only did Ahmed Hussen speak as the head of the Canadian immigration ministry, but he also spoke as a refugee himself.
Canadian Visa Expert can help you with the immigration process so you can enjoy life in Canada as thousands of others have.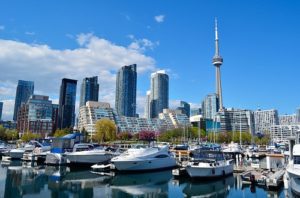 He immigrated to Canada from Somalia in 1993, as a teenager. He became a successful lawyer, after graduating from a Canadian university and was then elected in 2015 as a Member of Parliament. Prime Minister Justin Trudeau appointed Hussen as Canada's new Immigration Minister in 2017.
Hussen described Canada as a country which welcomes people from around the globe to immigrate to Canada which makes the country "a nation of immigrants." These immigrants make a contribution to the Canadian economy and society as a whole. He made mention of the success of the Canadian immigration programs by giving examples of Canadians accepting refugees from Syria to live in their homes while settling in their new country.
They have become like family and look out for each other. If you are considering making Canada your home, Canadian Visa Expert will help you meet the requirements and guide you through the entire process.[/vc_column_text][/vc_column][/vc_row][vc_row][vc_column width="1/2″][vc_video link="https://www.youtube.com/watch?v=a8EgOQH987g" align="center"][/vc_column][vc_column width="1/2″][vc_video link="https://www.youtube.com/watch?v=MDvSo5isVt4″ align="center"][/vc_column][/vc_row]