[vc_row][vc_column][vc_column_text]In the past year, more immigrants than ever have made Canada their new home. Over 300,000 immigrants moved to Canada last year, which is more than a 33% increase from the year prior and the highest number since modern recordkeeping began in 1971. This is no surprise to Canadian Visa Expert! Syrian refugees, who began arriving in 2015, account for a large part of this number.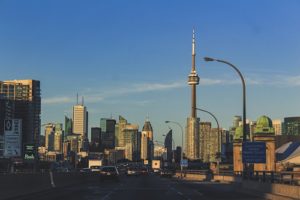 Because of Canada's aging population, the Immigration Minister John McCallum states that he wants to raise the immigration numbers even more in the coming decades. CanadianVisaExpert is working to make this happen. Although he claims that Canadians support this goal, the government's polls shows that Canadians are happy with current immigration levels.
The Globe and Mail conducted a survey through Nanos Research, which found that 39% of respondents felt that fewer immigrants should be accepted next year, 37% felt that the numbers should remain the same, and only 16% felt that the numbers should increase.
Immigration numbers will need to increase, however, in order to support Canada's growing economy and to keep it strong. Canadian Visa Expert makes the visa paperwork easy for people who are wanting to move to Canada, which can help offset the future economic effects of an aging population. Without growing immigration numbers in the upcoming decades, economic growth will slow and the government will have a difficult time paying for the mounting healthcare costs of seniors.
CanadianVisaExpert is doing all it can to support Canada's growth and strengthen the economy and society by offering professional guidance to immigrants who want to move to this incredible country.[/vc_column_text][/vc_column][/vc_row][vc_row][vc_column][vc_video link="https://www.youtube.com/watch?v=UZ5Gk5JIoZM" el_width="80″ align="center"][/vc_column][/vc_row]